New Jersey Can Reduce Emissions And Not Bankrupt The State In The Process
Did you know that the state of New Jersey cut CO2 emissions by 32% from 2005-2020, thanks in large part to natural gas being utilized as an energy source: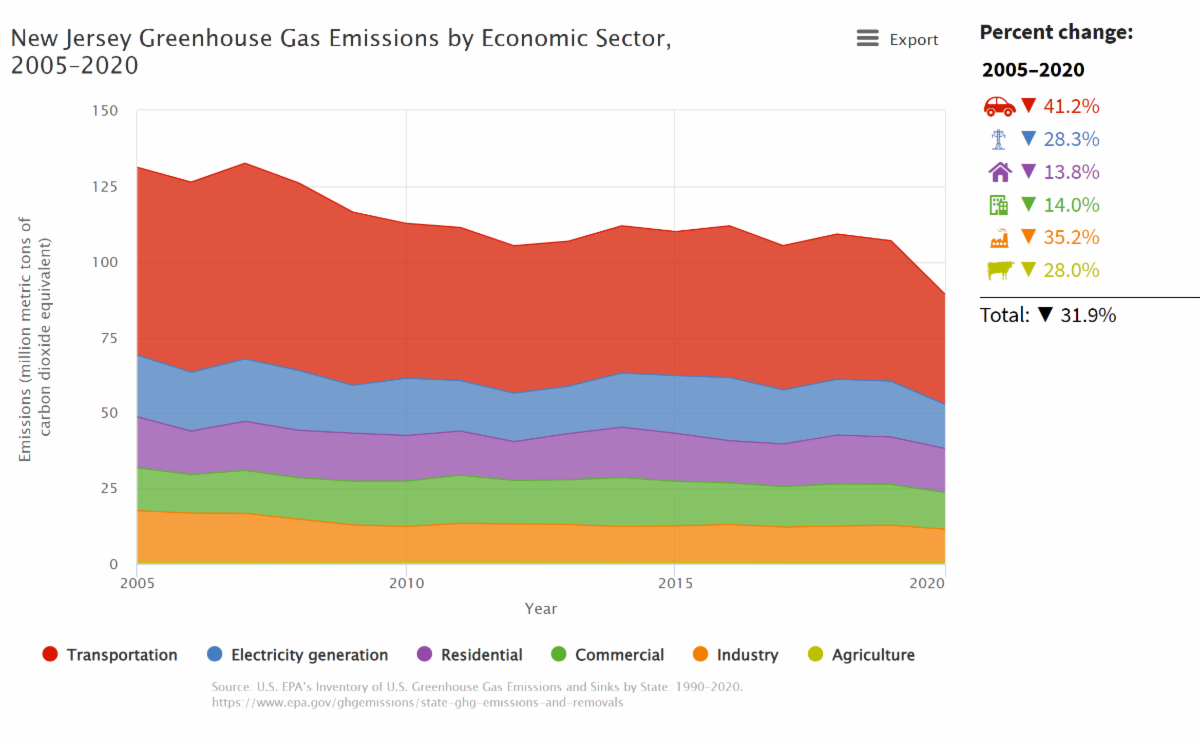 According to the EIA report itself, "lower CO2 emissions have largely been a result of a shift from coal to natural gas in the electricity generation mix." And while we often hear talking points spouted about "the cost of doing nothing" moving forward, this video shows that BPU's own data says if we continue to build on our success, emissions would actually continue to decline by 15%:
But instead, the NJ BPU has continued to push their flawed energy master plan, which is like taking taking a detour off the expressway to a dead end. The BPU is preventing progress and likely costing over $1 trillion while making ratepayers and taxpayers foot the bill for their flawed plans that are not feasible and will not provide the benefits they say.
The fact is that the BPU's own data shows New Jersey can continue to reduce emissions, ensure reliable energy and not bankrupt the state in the process. If only they would read it.
Transparency Update: 973 Days Without Releasing Costs