It is no secret the COVID-19 pandemic has wreaked havoc on both the health and economic security of New Jersey residents. Millions of dollars are being diverted to fund health care initiatives, non-essential businesses are forced to close doors, and unemployment numbers are at an all time high.
While we've never faced a crisis quite like this, New Jerseyans have seen their fair share of struggles over the years, and each time has come back stronger than ever.
---
A Message From AENJ Executive Director Ron Morano:
Affordable Energy for New Jersey is bringing together the voices of our state from all corners – local leaders, business owners, organized labor, rural communities and city commuters – who believe that the new Energy Master Plan is not a realistic and sustainable path to greening our environment and our economy. In the face of the COVID-19 health crisis, our fight against overburdening New Jersey families with high energy costs is more important than ever. It is no secret that many of our hard-working middle-class families and businesses have been financially devastated during this crisis. If we continue to push for an Energy Master Plan that outlines a more affordable and feasible approach, New Jersey's economic health will be in better shape on the other side of this.
The COVID-19 crisis is a prime example of why we must fight for affordable energy in New Jersey. With the energy grid at peak demand, relying solely on electrified sources such as solar and wind carries the risk of tripling energy costs – a risk many New Jerseyan's cannot afford during an economic downfall. And not only can they not afford it, but they cannot rely on it to effectively provide the energy they need.
While many environmental lobbyists have released reports boasting that building of more gas infrastructure is not necessary because they claim we have the capacity. However, all we need to do is look no further than across the river in New York to better understand what could happen right here. Bad policy is blocking more pipelines while demand is rising. This led National Grid resorted to trucking in LNG and CNG during the winters months this past season. Truck after truck on the road, around the clock, in order to meet the need of New York's citizens.
That's right, trucking it in. Not only is the trucking of natural gas more dangerous from both a health and safety aspect, but it also poses many national security issues for our region. The fact is that pipelines are the safest route for the delivery of affordable and reliable natural gas to meet the capacity we need.
When it comes to capacity, who should we believe? The high paid environmental lobby or the workers actually in charge of delivering for our hard-working families and businesses?
New Jersey needs safe, reliable, and affordable natural gas. We shouldn't be trucking it in, and we should be delivering it safely and efficiently.
---
A recent tele-conference from the Consumer Energy Alliance featured an update from DOE Deputy Assistant Secretary Shawn Bennett. He emphasized the need for a robust energy sector during a time of economic crisis and advised that the demand for fossil fuels to provide affordable energy has certainly been demonstrated across the country throughout this process.
---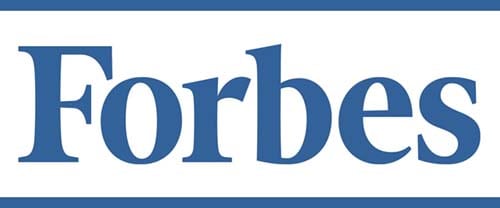 Learning Lessons from our European Allies
Germany Proves How Essential Natural Gas Is – And The U.S. Must Supply
"Already costing hundreds of billions of dollars, wind and solar now generate just ~18% and ~8% of Germany's electricity, respectively, and still account for just a small fraction of total energy needs.
Yet, the reality is that natural gas is also quickly becoming an even more important source of energy in Germany. Not just as a vital standalone energy source providing 25% of all energy consumed, gas is the backup fuel needed for intermittent wind and solar."
Click here to read the full Forbes article.
---
Fuel New Jersey's Comeback
When the pandemic subsides and New Jersey begins its road to economic recovery, let's make sure that energy costs are not another burden on our residents and businesses. Continuing the fight for affordable and reliable energy is our goal, while battling the devastating COVID-19 pandemic, will pave the way for a stronger New Jersey on the other side.
For more information on Affordable Energy for New Jersey, please visitnjaffordableenergy.com