AENJ Weekly Email Newsletter
Each week, Affordable Energy for New Jersey puts out an email newsletter with the latest news and information about Energy policy and the industry impacting New Jersey businesses and residents. You can sign up to get the Email deliver to your inbox directly or view past emails below.
Subscribe here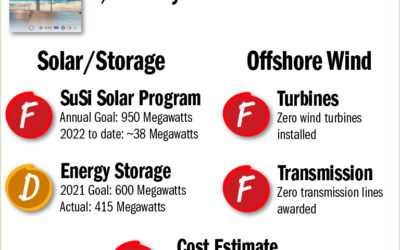 1000 Day Report Card Proves EMP A Failure: Missed Milestones, No Costs, Unfeasible and Unreliable Plans It has now been over 1000 days since the BPU released the Energy Master Plan. At Affordable Energy for New Jersey, we thought this milestone would represent a good...
read more