AENJ Weekly Email Newsletter
Each week, Affordable Energy for New Jersey puts out an email newsletter with the latest news and information about Energy policy and the industry impacting New Jersey businesses and residents. You can sign up to get the Email deliver to your inbox directly or view past emails below.
Subscribe here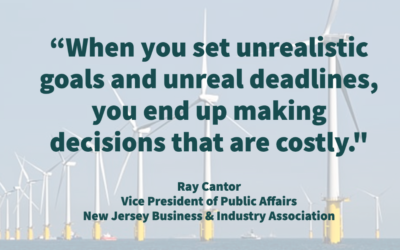 Fiscal Reality Continues To Create Increased Concern Over Viability Of Offshore Projects NJ Spotlight writes this past week about how high inflation, rising interest rates and continued constraints in the supply chain are creating concerns among developers about the...
read more