W

arnings At First Sign Of Cold Weather Give A Glimpse Of The Dark Future Ahead
Over the holidays as temperatures dipped for the first time, we got a glimpse of the future starting now. We saw warnings issued from PJM like below to conserve energy in order to protect the grid and keep the power on: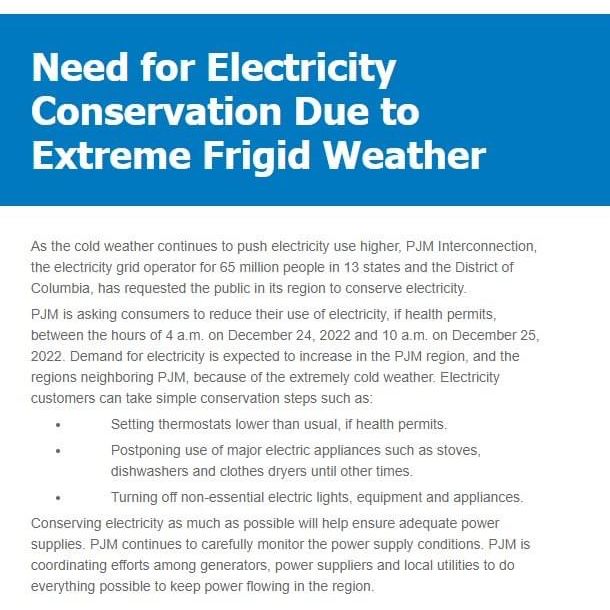 But it's not just the warnings to conserve at the first site of cold weather that got our attention. Take a look for yourself at where PJM was in fact getting the energy they were still using to keep the power on from for those days: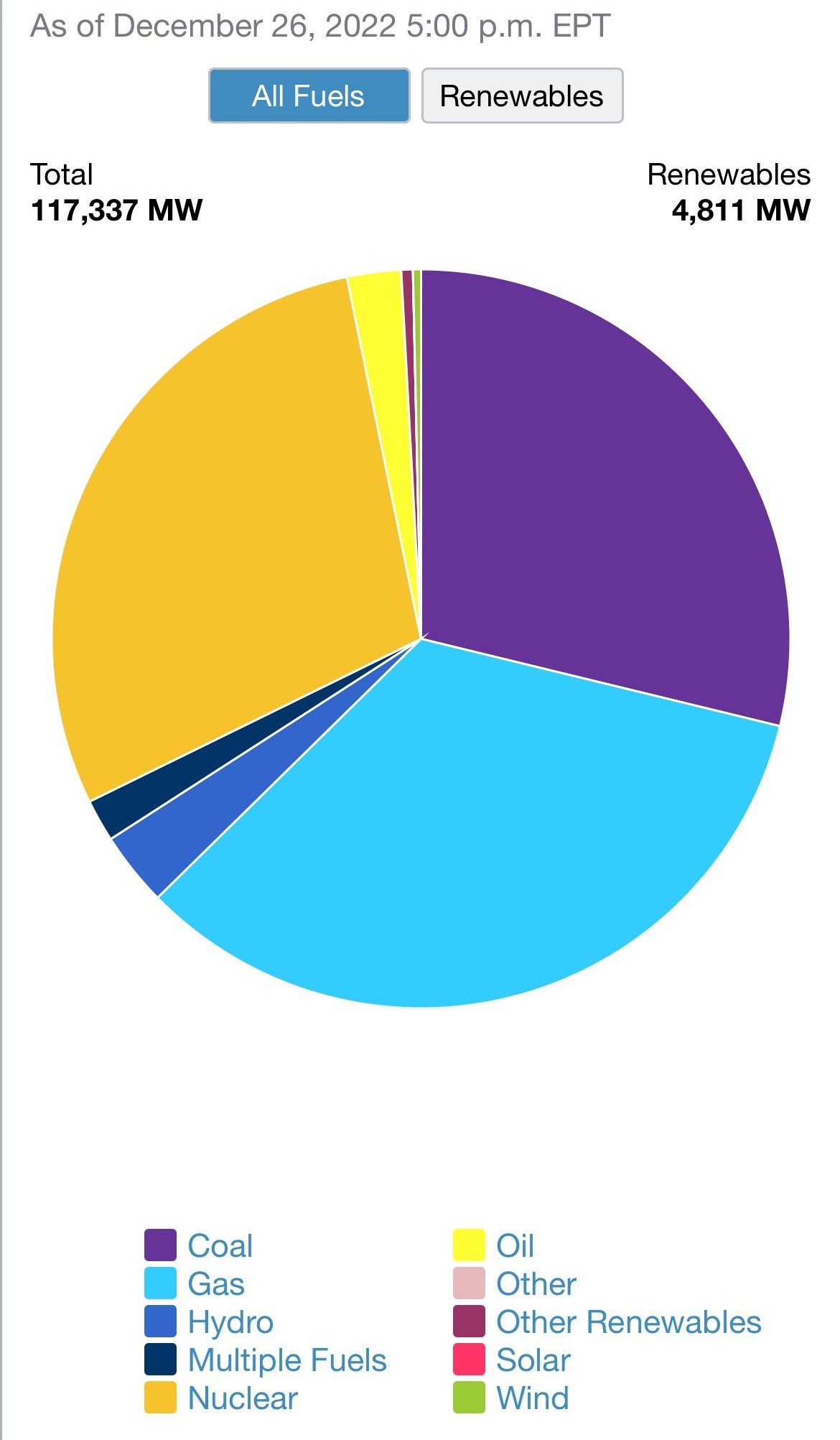 That's right, not renewables. In fact, if you took away gas, coal and nuclear, which the Energy Master Plan intends to do, we would already be in the dark.
And after we have already made such progress reducing emissions by moving away from coal, it is disappointing to see New Jersey being pushed backwards by these reckless energy policies.
In 2023, the NJ BPU should revisit their flawed assumptions and resolve to develop effective policies that will make sure that we have reliable, available and affordable energy.
Transparency Update: 1077 Days Without Releasing Costs