AENJ Weekly Email Newsletter
Each week, Affordable Energy for New Jersey puts out an email newsletter with the latest news and information about Energy policy and the industry impacting New Jersey businesses and residents. You can sign up to get the Email deliver to your inbox directly or view past emails below.
Subscribe here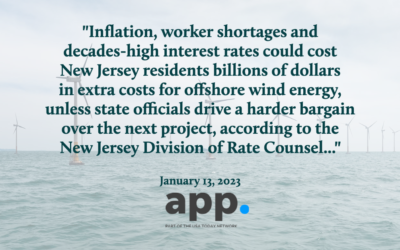 Warnings At First Sign Of Cold Weather Give A Glimpse Of The Dark Future Ahead Over the holidays as temperatures dipped for the first time, we got a glimpse of the future starting now. We saw warnings issued from PJM like below to conserve energy in order to protect...
read more