W

arnings At First Sign Of Cold Weather Give A Glimpse Of The Dark Future Ahead
Affordable Energy For New Jersey started 2023 with a resolution for more transparency and honesty from the NJ BPU for the Energy Master Plan as picked up by ROI-NJ: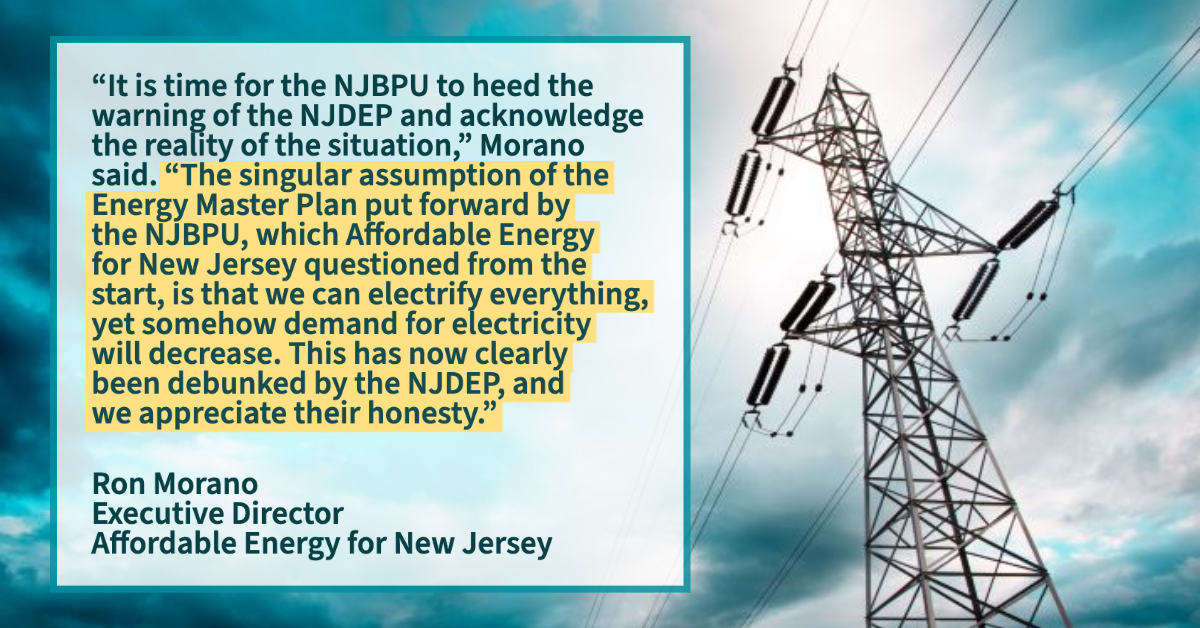 Common sense and simple logic would say that as AENJ has said all along, by drastically increasing the amount of electricity-dependent devices and equipment, the demand for electricity would increase — and the NJ BPU continues to claim otherwise despite all evidence to the contrary.
Whether it is the NJ Ratepayer, the NJ DEP or the companies themselves that are supposed to build our new energy options, the chorus of questions about the energy master plan continues to grow. In 2023, the NJ BPU should accept reality and change their plans because hope isn't a plan and talk won't keep the lights on.
Transparency Update: 1083 Days Without Releasing Costs