A

ENJ Recognizes The Affordability Advocate Of The Year For Courage To Speak Against NJ Energy Plans
The Office of rate counsel is a thankless position and too often gets beat up by others including this organization. But when you're right, we believe you should get credit.
That is why we would like to present our Affordability Advocate of the Year Award for his work looking out for the little guy award to NJ Rate Counsel Brian Lipman for his courage in speaking up the very cost concerns and viability of the Energy Master Plan. Click the image to see our video honoring his work: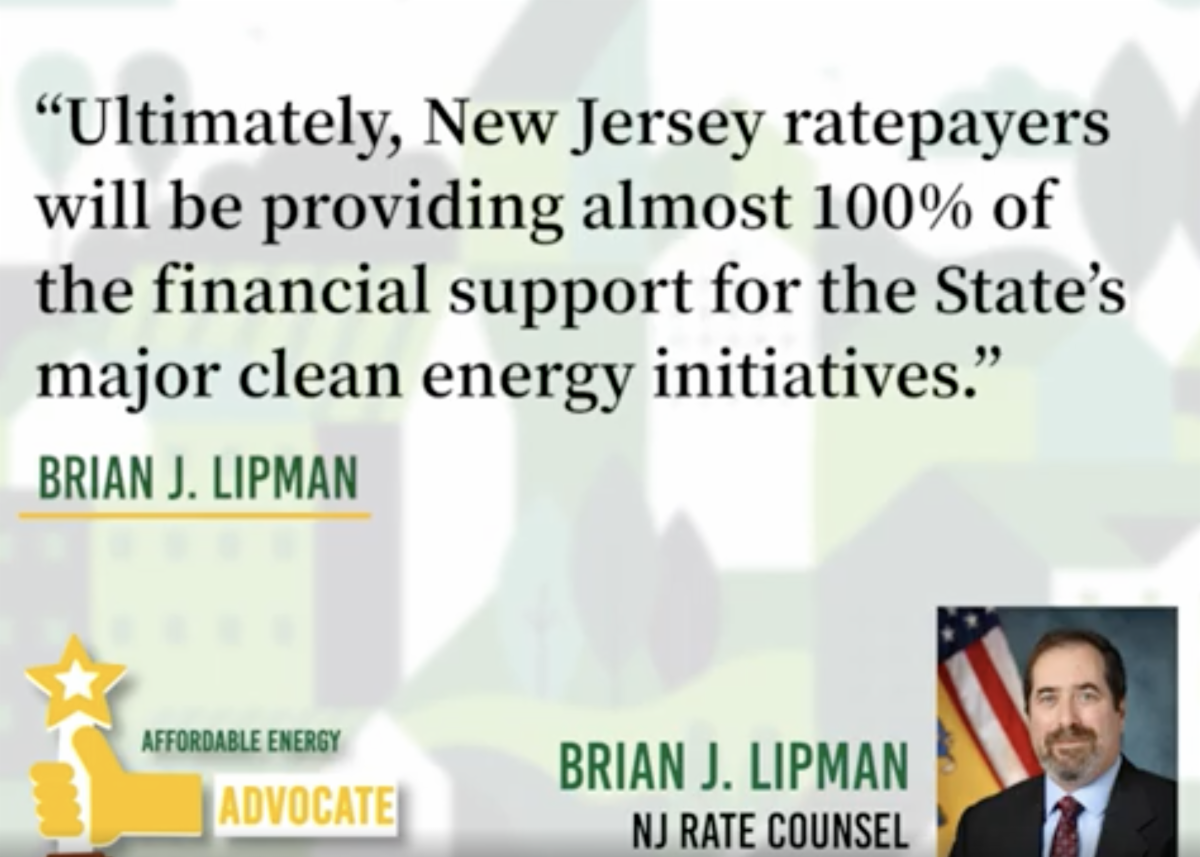 Brian Lipman is standing up for the little guy, despite dangerous calls from the legislature to take away that ability.
We hope others will find the courage to join the NJ Rate Counsel and Affordable Energy For New Jersey calling for a us to rethink the Energy Master Plan focusing on cost, feasibility and reliability before it is too late.
Transparency Update: 1071 Days Without Releasing Costs