A Common Sense Approach That Provides Energy Transparency And Affordability Unlike The Failed Energy Master Plan
ICYMI – Last week, NJ Senate Energy & Environment Committee Chair Bob Smith introduced legislation to overhaul the state's renewable energy portfolio – where our energy comes from — to the following:
75% renewable by 2026 

84% renewable by 2030 

100% renewable by 2035
For those playing the home game, that is one of the most aggressive, and unrealistic goals in the country. The 2019 Energy Master Plan, which called for 100% renewable by 2050, has yet to see any measurable increase in total renewable portfolio since its introduction.
Yet somehow this new legislation will magically move the number to 75% in just 2 years? We think not. For reference, according to the US Energy Information Administration, New Jersey presently gets 90% the state's electricity from Natural Gas & Nuclear, 10% from renewable of which 7% is solar. 
Reducing our reliance on foreign and fossil fuels is critical for a sustainable long-term future. However, even people who support his goals, don't understand what he is doing as seen here: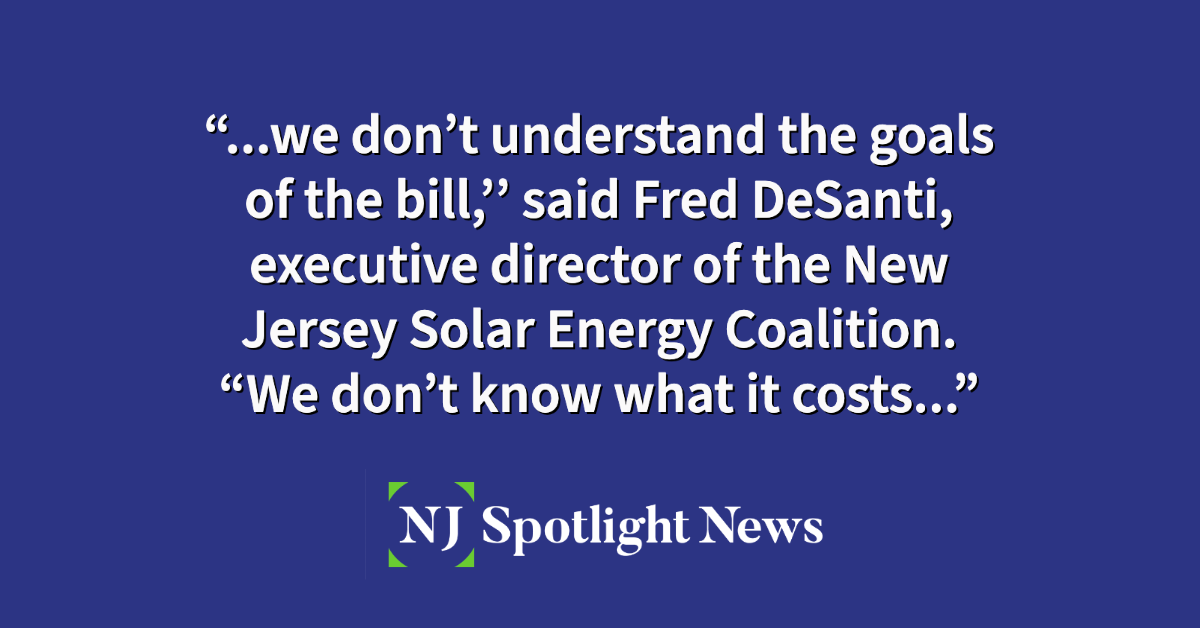 This is not the first time Senator Smith or the NJ BPU have suggested we lower costs by increasing our renewable portfolio… mainly through solar energy generation. In 2021 the NJBPU proposed changing Class 1 renewable energy certificates to allow NJ to send tax dollars to other states to build solar farm using our money. We need an Energy Master Plan that is feasible, reliable, and affordable. This proposed legislation fails on all three counts.
Transparency Update: 1113 Days Without Releasing Costs