POLITICO Reports That Orsted Is 'Prepared To Walk Away," Delay Wind Projects
The problems for wind in New Jersey continue to grow. This past week it was Politico reporting that Orsted may walk away altogether. From the Politico Morning Energy and Environment Email we saw this: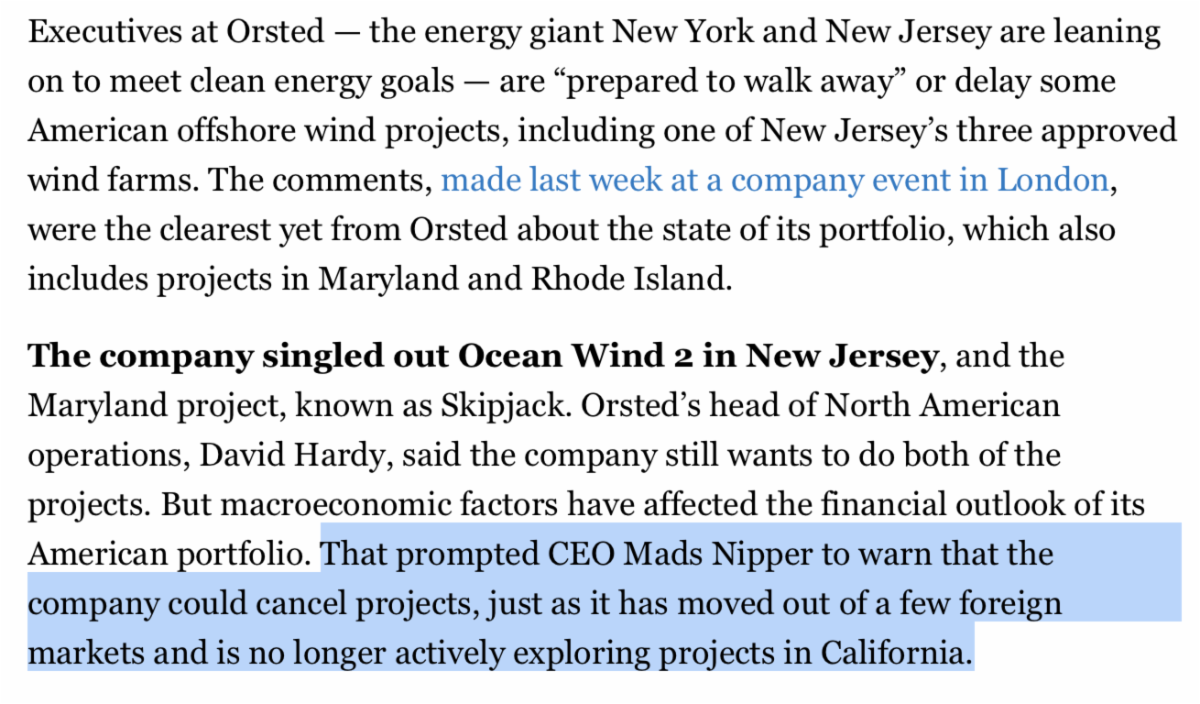 So to recap where things currently stand:
The head of the NJ BPU is

berating the wind companies

he is relying on rather than working to come up with solutions

Those same wind companies are talking about walking away or delaying their plans.

As this all goes on, NJ still can't tell us how much their energy plans will cost and have basically given up on even trying.
It's time for the state to recognize the reality that becomes more clear each day: gambling on our future by moving away from reliable, affordable, and clean energy sources like nuclear and natural gas before renewables are abundant, reliable, and affordable is a recipe for failure.
Transparency Update: 1245 Days Without Releasing Costs